Woodhouse Sleeper Truck Options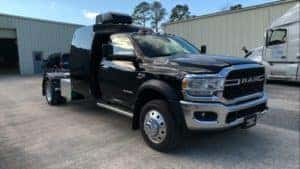 Not every car dealership has sleeper options, but when you shop with the Woodhouse Auto Family, you can get your own Woodhouse Sleeper Truck.
The Woodhouse Sleeper Berth
Since 2008, the Woodhouse Auto Family has been offering the Sleeper Berth. We can install it for $2,995, or we can sell you the installation kit for $2,595.
This is the low-cost sleeper option you have been dying to put in your cabin. It is compliant with the Department of Transportation and it works exclusively for one-ton pickup haulers.
When you go with the Sleeper Berth, you know that you are going to get a better night's sleep than if you went anywhere else. This will keep you recharged and refreshed when you are out on the road.
Woodhouse Sleeper Customization and Benefits
As we said, the Woodhouse Sleeper Berth meets all the requirements of the Department of Transportation so you both literally and metaphorically rest easy.
Secondly, if you are regularly on the road, you are going to reap the savings quickly when you stop having to stay at motels. Also, this isn't just a random bed; this is your new bedroom. You can make it as comfortable as you want, and make it feel like home.
The added compartments in your Woodhouse Sleeper Berth will make your cabin now feel like your home away from home. You aren't going to be cramped in the cabin; you have a spot to recline and relax.
A sleeper can even have dedicated spaces to cook, eat, and even use the bathroom. Make sure you talk to your professional at the Woodhouse Auto Family about your needs in your sleeper so that you can fully customize it into your own slice of paradise.