What to Look for In Used Trucks for Sale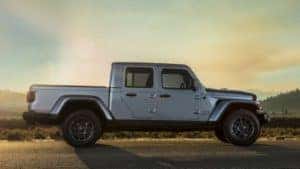 When you are in the market for used trucks for sale, there are several things you need to keep in mind before you throw down any cash. When you shop with the Woodhouse auto family, you can be sure you'll find quality you won't get if you shop elsewhere. Make sure you know what to watch for before you jump into a deal!
Why Shop with the Woodhouse Auto Family
The Woodhouse Auto Family has used trucks that come with guarantees that you simply will not find when you shop online or through a private seller. Each truck we sell has gone through a comprehensive inspection of both the performance features and the cosmetic elements. This way you can rest assured that your used truck runs just as well as when it was new!
Also, when you go with the Woodhouse Auto Family, you're setting up a reliable truck service team for the future. We can keep your truck running for many miles to come!
What to Check for in Used Trucks For Sale
Like with other vehicles, you should always test drive a vehicle before you buy it. While test driving any and all used trucks for sale, pay attention to what you hear, feel, see and even smell. If the engine's too loud for your taste, that could be a problem. If the truck shakes or rocks while driving, it's probably not the one to choose for off-roading.
Once you've found a model you want, our finance team will help you drive it home. Get started today!