Test-Drive Reliable Woodhouse Used Cars Today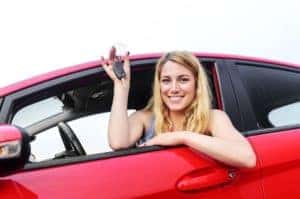 Whether you're on the search for Woodhouse used cars or pre-owned Chevrolet SUVs, Woodhouse has you covered. We're dedicated to putting drivers behind the wheel of a vehicle they love at the right price to match their vehicle financing needs, and it's easy to save big on exciting new rides when you purchase pre-owned.
Are Woodhouse Used Cars Reliable?
You might be wondering if purchasing a pre-owned vehicle is the right move for your next ride, but the truth is that there are many benefits to buying pre-owned.
To start, you'll save a lot of money. Not only will your down payment be smaller, but your monthly payments will be smaller as well, and so will your insurance, sales tax, and other in-between costs. This means you'll have a wider range of vehicles available to begin test-driving.
Pre-owned vehicles also have a lower rate of depreciation than new vehicles. That means you'll see more of your vehicle's value returned to you if you decide to sell your car down the line.
And it's easier than ever to find the right fit vehicle for your driving needs when you check out the ratings and reviews fr0m real drivers.
And you don't have to worry about vehicle quality. The pre-owned vehicles available here at Woodhouse are designed to last.
If you want additional peace of mind when purchasing pre-owned, you can also explore our growing collection of Certified Pre-Owned vehicles, which undergo more than 100 unique inspections and upgrades.
Shop Woodhouse Auto Family Today
Enjoy all the benefits of purchasing pre-owned vehicles when you come down to Woodhouse, your dealership for new and pre-owned vehicles, financing support, vehicle service and parts, and more. Schedule your next test drive in a used car at Woodhouse today.