Used Performance Vehicle Shopping Guide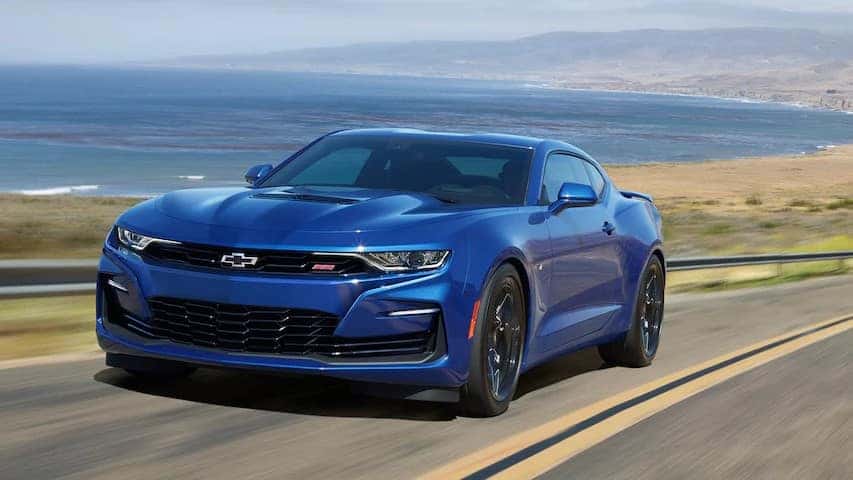 There are plenty of great used cars to choose from at our dealerships, including performance cars that are ready to deliver driving thrills for many years to come. If you're looking for a used Chevy Camaro or any other type of performance vehicle, a Woodhouse dealership should be your first stop.
Finding Your Ideal Performance Car
Our website makes it easy to sort through our entire pre-owned car selection. You can look for specific brands and vehicles in different price ranges, but those aren't the only search parameters.
You can also sort cars by mileage, if you prefer a vehicle with lower numbers on the odometer, or search by drivetrain. Rear-wheel drive has always been a top preference on performance cars, but all-wheel drive has also become a popular option on some models in recent years.
You can look for certain types of engines and transmissions. Do you absolutely need a manual transmission in your next performance car, or is the more common automatic transmission okay?
Do you want a beefy V8 engine or a smaller, more efficient turbocharged inline-four engine? Our website makes it easy to sort through all of your options.
Of course, you can also search for a specific model. If you're in the market for a used Chevy Corvette or a pre-owned Porsche 911, it's easy to find one.
Consider Certified Pre-Owned Models
You also might find Certified Pre-Owned vehicles when you browse through our selection of used performance cars. These models have to hit high standards and also come with extras, like warranty coverage or access to roadside assistance programs. So, you should definitely consider these CPO vehicles.
Taking Care of Your Performance Car
Proper car care is always important, but it's especially important when you're buying a used performance vehicle. Remember to make regular appointments at our Chevy service center. We'll help you keep your car in top shape so that it can keep delivering exciting driving experiences for years to come!
Whether you're looking for an American muscle car or a stylish European sports car, one of our locations has a pre-owned performance car that will catch your eye.
Visit our dealership serving Missouri Valley, IA and tell our staff more about what you're looking for in a performance car, and you'll be driving off in a vehicle you'll love before you know it!