Spare Tire Maintenance at Woodhouse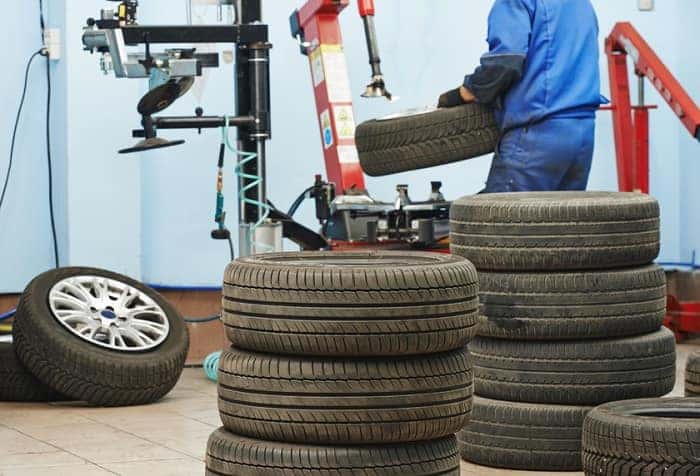 Woodhouse fifth wheel service means you can take every ride with peace of mind. We take tire service to the next level, with tips and tricks for maintaining your spare. Visit our dealership to get the support you need today.
Woodhouse Fifth Wheel Service
There are many benefits to routine tire service and care, like improved mileage, safety, and comfort. But you don't want to forget about the spare tire!
It's essential to maintain your spare, so you know it works right when the time comes. Here are a few steps you can take to maintain your spare tire today.
Check the Pressure: When you check your tire pressure, check the pressure on the spare, as well. If you notice a decrease, that may be a sign of a leak or damage. Checking the pressure regularly will help to ensure you don't end up with a flat fifth wheel when it's needed most.
Check the Tread: You also want to make sure that your spare tire has a good tread depth. While it won't wear down from use, like the tires on the vehicle will, environmental factors, position on your vehicle, and your driving conditions can all affect the health of the tire and how quickly it wears down.
Rotate it Regularly: If you have a full-sized spare tire, you'll actually want to rotate it along with your vehicle's other tires. This will ensure the spare wears down at the same rate as the others. With a temporary spare, you don't need to add it to the rotation, since they're not designed to be driven for long.
Check for Recalls: It's also a good idea to check the recall notices for your spare tire brand. This will ensure that your vehicle is safe to drive, no matter how far in the future you need a spare.
Schedule tire care and a whole lot more here at Woodhouse today.