Save Big on Pre-Owned Cars at Woodhouse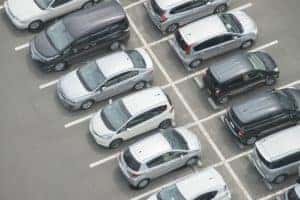 Are you wondering, "where can I find cheap cars near me?" then look no further than Woodhouse. We're not just about matching drivers with the right car, truck, or SUV. We want to ensure that car, truck, or SUV is the right price every time—and there's no better way to save on the vehicles you love than to purchase pre-owned.
How Can I Save on Cheap Cars Near Me?
Still not sure if a pre-owned vehicle is the right choice for you? There are many benefits to consider when it comes to pre-owned cars, including big savings. Here are just a few of the ways you can save on your next pre-owned ride:
Lower Down Payment: Pre-owned vehicles are less expensive than brand new cars, which means you won't have to put as much money down when you buy. No more waiting to save up!
Lower Monthly Payments: In addition to lower down payments, you'll also enjoy smaller monthly payments on a pre-owned vehicle. And since you'll be able to pay those off faster, that means big savings on accrued interest, as well.
Smaller In-Between Costs: The in-between costs can really add up. The good news is that both your insurance and your sales tax will be lower when you buy pre-owned, and that means serious savings.
Depreciation is Smaller: Most depreciation affects new cars, which means your vehicle will retain more of its value over time. If you're planning to sell or trade in your car down the line, you'll have more capital on hand for the next great ride.
When you want to learn more about the car financing process, make Woodhouse your first stop. Take a test drive in a pre-owned car at our dealership today and save.