Purchase Pre-Owned Luxury Vehicles at Woodhouse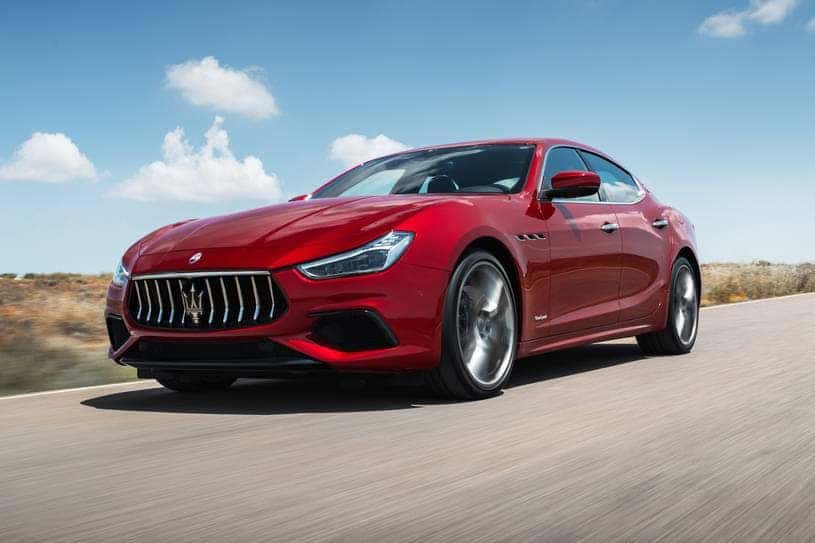 If you're on the search for a pre-owned Maserati Ghibli or other luxury performance vehicle, begin by exploring the inventory available here at Woodhouse. We want to put our drivers behind the wheel of luxury models that fit their budget, and there's no better way to save on the next ride than by purchasing pre-owned.
Benefits of Purchasing Pre-Owned Luxury Vehicles
You might be wondering if purchasing a pre-owned luxury vehicle is right for you. Here are just a few advantages to purchasing a pre-owned luxury vehicle:
It's Less Expensive: You won't have to wait to take home your next pre-owned car. With a lower down payment, it's easy to bring your favorite luxury model home today. Monthly payments and in-between costs are smaller, as well.
Wider Inventory: Pre-owned vehicles are much less expensive than brand new cars. That means you'll have a wider range of model options to pick from, so you can find a car you really love.
Lower Rate of Depreciation: Most depreciation affects brand new cars, especially when it comes to luxury models. Your pre-owned luxury vehicle will maintain more of its value if you plan to sell or trade-in down the line.
Real Driver Reviews: Who knows their vehicle better than the current owner? You can explore the ratings and reviews from real drivers who really understand their vehicles. This will help you find that perfect car match every time.
If you're looking to purchase a pre-owned luxury vehicle, you'll also want to consider the Certified Pre-Owned models available here at Woodhouse, which undergo more than 100 unique inspections and upgrades before hitting the road.
Find your next pre-owned luxury vehicle at Woodhouse. Take your first test drive today.