Purchase a Pre-Owned Vehicle at Woodhouse Today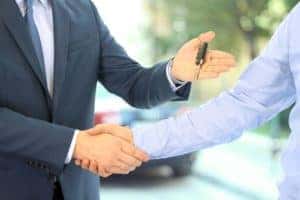 There are many benefits to purchasing used cars at dealerships, and Woodhouse is the perfect place to get started. We believe the next great ride should be available at a great price. That's why we carry a wide inventory of pre-owned vehicles since there's no better way to save on the vehicles you love. Visit Woodhouse to learn more about the pre-owned vehicle purchasing process today.
What To Know About Purchasing a Pre-Owned Car
The more you know about the pre-owned vehicle purchasing process, the easier it is to take home the vehicle you love today. Here are a few things to consider about purchasing pre-owned.
You'll Save Money: When you buy a pre-owned car, you'll have a lower down payment and lower monthly payments than when you purchase pre-owned. Your in-between costs like insurance and sales tax will be lower, as well.
Your Credit is Important: Credit plays an important role when purchasing and leasing a vehicle. It can affect the length of your term, your interest rate, and more, which is why it's always important to check your credit before you begin the purchasing process.
You Can Save When You Trade-In: Trading in your current vehicle can help you to save big on the next great ride. It will reduce your upfront costs and you'll spend less on interest and sales tax, which means more great vehicles will be available to you.
Woodhouse Offers Savings: For even more savings, check out the rolling specials and deals available here at Woodhouse. We even have a collection of vehicles available for under $10,000
You can learn more about the vehicle financing process and begin test-driving your next pre-owned vehicle right here at Woodhouse.