Maintain Your Used Truck with Woodhouse Support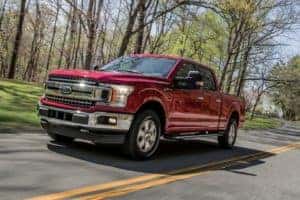 If you're on the search for a Woodhouse used truck, you're sure to find something you love here at Woodhouse. Not only do we make it easy to find and finance pre-owned vehicles, but we also provide the tools and resources you need to extend the life of and maintain your pre-owned vehicle properly.
How to Maintain Your Pre-Owned Truck
There are many benefits to purchasing a pre-owned car or truck. You can save money, enjoy a lower rate of depreciation, and have a wider inventory of vehicles to pick from. Here are some of the steps you can take to ensure that your vehicle is running as safely and efficiently as possible.
Check the Manual Regularly: Every vehicle has its own servicing needs and part upgrade schedule. Check the manual regularly to determine when you need to schedule your next service appointment.
Get Routine Oil Changes: Fresh oil helps to keep your engine well-lubricated and cool and keeps dirt and debris clogging things up. It should be replaced every 3,000-5,000 miles.
Have Your Tires Rotated and Filled: It's important to keep your tires properly inflated to keep your vehicle safe and efficient. You want to get them rotated every 5,000-7,500 miles to ensure that your tires are wearing down properly and that there are no alignment complications.
Replace Your Battery: Car batteries last three to five years, but if you notice signs of corrosion or the scent of sulfur, bring your vehicle in for a battery inspection at our Woodhouse service center.
Find the best pre-owned truck for the next big job and get the service you need to keep it running right here at Woodhouse. Schedule your next service appointment today.