Kick-off National Camping Week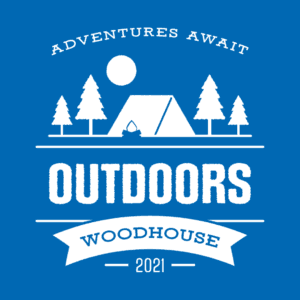 Camping over 300 years ago would simply be called "staying alive." However, that soon changed after the event of the Oregon trail days.
Early into the 1800s a man named Thomas Hiram Holding began to make recreational camping a popular activity. It was this man and his passion for camping that led him to create what is no known as Cycle camping. This type of camping is essentially the act of packing up camping supplies on your bicycle and then riding to a spot you deem acceptable of setting up camp, then you do it all over again.
It is because of Thomas we now have things such as campground, RV style camping and even the hobby known as "Overlanding" that has taken over North America by storm.
Fast forward to the 1970s and we now have recognized "National Camping Week." This week Woodhouse will take you along to learn all about how we can help you achieve a great outdoor camping adventure!
Here are some fun ways you can participate in national camping week.
Visit one of the 8 state parks in Nebraska, or cross the river and find 83 state parks in Iowa to visit.
Backyard camping is a great way to practice setting up your campsite!
Stock up on all the necessary camping supplies such as, bug spray, fresh water, a tent, a lockable cooler, and wood to build a fire.