How to Make Your Woodhouse Auto Parts Last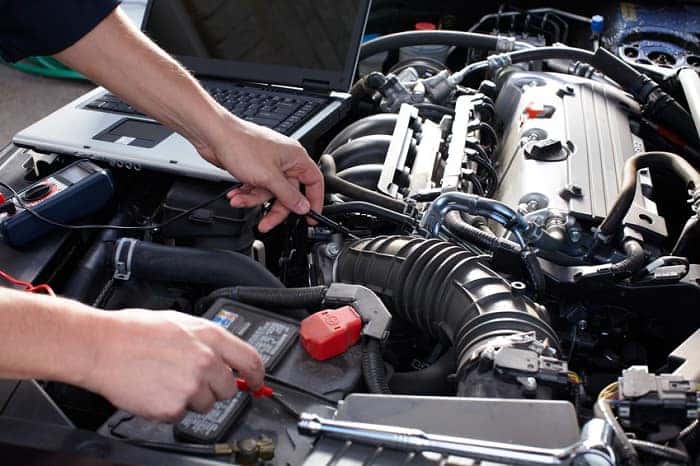 The Woodhouse Auto team is here to support you from the first step of the car ownership process. That means everything from new vehicle test drives to information on service and repairs. And when it comes to auto parts you can trust, we have you covered. Learn about all the best ways to make your Woodhouse auto parts last right here at our dealership.
Tips for Extending the Life of Your Auto Parts
When the parts in your vehicle are operating at the top of their game, it can save you money and keep your car safe and responsive on every ride. Here are a few of the ways to boost the longevity and reliability of your auto parts.
Consider Your Driving Style
Certain environments and driving behaviors can affect the health of our parts. For instance, city driving will have a greater impact on the brakes than highway driving. Always consider where you do your most regular driving and adjust, if possible.
Replace Parts as Needed
You want to protect the larger system, which means it's a good idea to replace parts as soon as they become damaged or worn. This will help to keep the surrounding parts in good shape for longer and is better for your vehicle overall.
Use High-Quality Parts
When the time does come to replace your parts, you want to make sure you're using the right ones for the job. High-quality OEM parts are long-lasting and won't need to be replaced or repaired for a long time to come.
Schedule Service
Here at Woodhouse, we provide comprehensive car service you can rely on—and there's no better way to protect the parts in your vehicle. Schedule oil changes, tire rotations, battery inspections, and more at our dealership.
High-quality parts are just one of the great resources we offer here at Woodhouse. Whether you're taking your first test drive or trading in your vehicle, we're the team you can rely on. Protect the parts in your car with the support of our Woodhouse team.