How to Inspect Cars for Sale for Under $10,000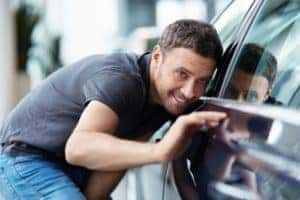 When you visit any Woodhouse dealership, you'll find plenty of used vehicles, including cars for under $10,000. Some drivers think that these budget-friendly vehicles don't have much driving left to do, but we promise they still have plenty to offer!
You just need to know how to inspect a car like this so that you can make sure that it's right for you.
Inspecting Used Cars for Under $10,000
Damage
You'll want to take a close look at all parts of the vehicle, starting with the exterior of it. Are there scratches, dents, or signs of damage? Are they indications that this car has been damaged by rust?
All our models have been heavily inspected and refurbished before they ever reach out our lot, but if you find anything wrong, just bring it up to your dealer.
Open and close all the doors. Pop open the hood and open the trunk as well.
Wear
You'll want to take a closer look at the battery to check for corrosion or signs of age. If it needs to be replaced soon, that's something you'll want to factor into your budget.
Now's also a good time to check the various hoses and belts under the hood for signs of damage or cracking.
Glass
You'll also want to check the windshield and other glass for damage. Even small cracks can become big and expensive issues eventually, so either avoid vehicles with minor glass damage or make a note to make repairs right away.
Tires
Now take a look at the tires. Are they worn down evenly? Are they from the same brand and of roughly the same age? You don't want to be stuck buying four new tires sooner than expected.
Interior
Finally, check the interior. Sit in all the seats to make sure they're comfortable and look for any rips or other damage.
While you're inside, check the roof and other areas of the vehicle for signs of water damage. Finally, start the car and turn on the headlights to ensure that they are in working order.
Get Behind the Wheel Today!
If you're looking for a wide selection of pre-owned vehicles, visit our used car dealers. We'll answer any questions that you have, and make sure that you drive away in a pre-owned car that suits your budget and driving needs!