How to Help Used Cars Hold Their Value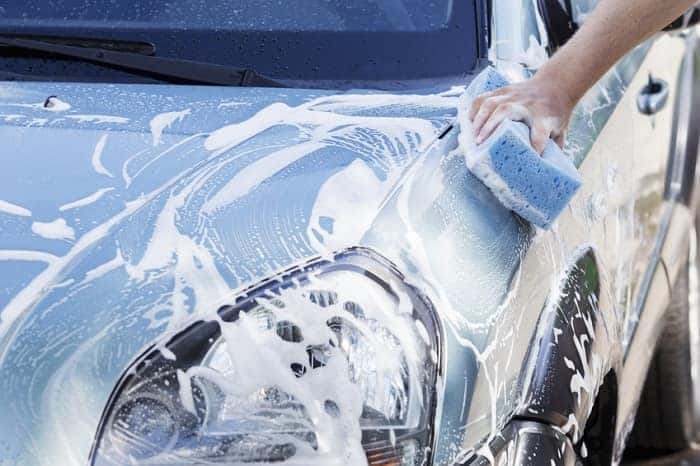 There are many benefits to purchasing used cars when the time comes for the next great ride, and our team at Woodhouse is here to help you through the process. Not only will we help you to save big on family, commuter, and adventure vehicles, but we're also sharing all you need to know about used vehicle ownership and care, like how to maintain pre-owned vehicle value.
Tips for Maintaining the Value of Your Used Car
One of the advantages of buying a pre-owned vehicle is that pre-owned vehicles have a lower rate of depreciation than brand-new cars. That said, there are some steps you can take to maintain your pre-owned vehicle's value, including the following.
Keep it Clean
You'll want to wash your vehicle regularly for more than just cosmetic reasons. When dirt and road grime build up on the vehicle, it can cause corrosion to the paint and the metal underneath. Routine washes will keep your vehicle in great shape, both on the surface and below.
Store it Properly
Extreme temperatures, both hot and cold, can affect the health and longevity of your vehicle's essential parts and systems. That's why you'll want to store your vehicle in cooler locations in the summer and keep it warm in the winter months.
Use High-Quality Parts
If you find yourself replacing parts or systems over time, try to use high-quality parts. This will add value to your vehicle and save you money in the long term since you won't have to cover as many replacement costs.
Schedule Service
The best way to maintain your vehicle's value is with a comprehensive car service history. Schedule routine oil changes, inspections, tire rotations, and more, and make sure you keep a detailed record of each appointment and service for future sales.
Here at Woodhouse, you'll find a wide inventory of pre-owned vehicles—and more. Make us your first stop for car ownership support and care, like tips on maintaining pre-owned vehicle value and the service that makes the difference.