How is Used Car Maintenance Different?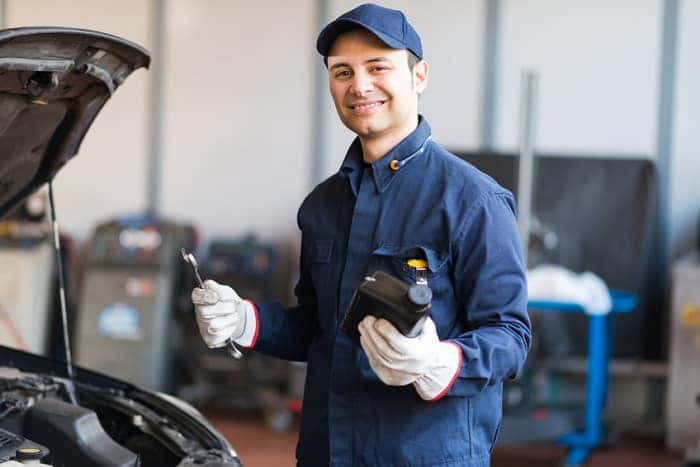 There are undeniable perks to shopping used cars from Woodhouse. Of course, there are different things to keep in mind when shopping used – and different demands when caring for pre-owned vehicles. We're highlighting everything you need to know about used car maintenance.
What Type of Maintenance Does a Vehicle Need?
There are a few maintenance tasks that every vehicle requires. These are typically highlighted in your owner's manual to help ensure your vehicle gets the care it needs – and when it needs it.
Engine oil change and filter replacement
Fluids topped off
Tire rotation
Multi-point inspection
When Do I Need Auto Maintenance?
As we mentioned, it's important to consult your owner's manual to see when to schedule your maintenance appointments.
Keep in mind, there are a variety of factors that can affect the schedule. It's important to consider where you drive your vehicle and the conditions you drive in. It also depends on your vehicle's age and mileage.
How Does Maintenance for a Used Vehicle Differ?
When you drive a used vehicle, there are different maintenance requirements. For starters, many used vehicles don't utilize synthetic oil like new vehicles do. In fact, some require high-mileage oil. While synthetic oil changes can be stretched up to 15,000 miles between changes, high-mileage and conventional oil changes may be required as frequently as every 3,000 miles.
The maintenance tasks required for used vehicles may differ too. After all, there are many vehicle parts that will require a replacement as your vehicle ages. This can include your spark plugs, tires, battery, and more.
When you want quality care for your used car, reach out to one of our car dealerships in Omaha, NE. We'll make sure you leave in a quality vehicle you can trust. Contact us to schedule an appointment today!