Can You Finance Luxury Pre-Owned Vehicles at Woodhouse.com?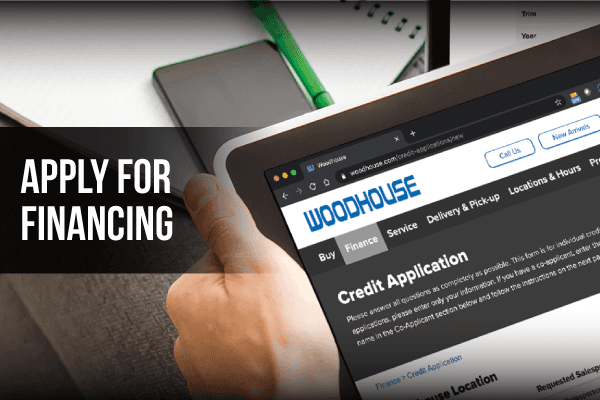 Yes, you can finance luxury pre-owned vehicles at Woodhouse.com. As a matter of fact, depending on your goals and budget, financing a pre-owned automobile could be more beneficial than buying a brand-new car. 
Finance Basics 
Whether you're interested in a pre-owned luxury SUV or a premium pre-owned sedan, Woodhouse.com will help you find the perfect automobile. Start by visiting our website, where you can apply online for financing while using our online payment calculator to explore different financing scenarios. 
Adjust the down payment, loan term, and interest rate fields based on your budget, and in no time you'll have an accurate price range for a pre-owned Audi Q5 or a certified pre-owned Lincoln Navigator L. Also, make sure to check out our 'Pre-owned Specials' for great deals and limited time offers that provide terrific savings. 
Benefits of Financing a Luxury Pre-Owned Car
The biggest benefit of financing a luxury pre-owned car is obvious: pre-owned luxury cars cost less than new ones. This applies not just to the sticker price, but also to ancillary expenses such as insurance and registration. 
Moreover, the fact that luxury pre-owned vehicles have already experienced the bulk of their depreciation means that you'll retain a much higher percentage of the vehicle's value. This will certainly come in handy in a few years when you're ready to sell the car for something new. 
Shopping for a luxury pre-owned car at the Woodhouse Auto Family is also beneficial because you can get more car for your money. For instance, if the brand-new version of your "dream car" is a bit beyond your budget, no worries – there's a very good chance that the pre-owned version is more than affordable. 
In fact, don't be surprised if you find an immaculate luxury model that's only a couple of years old and with low mileage – in other words, in "like-new" condition.
Finance a Luxury Pre-Owned Car Today
Our local car dealers look forward to helping you find the perfect luxury pre-owned car. Visit our online inventory today for pricing and the latest Woodhouse lease deals, and then stop in for a full walkthrough and a test drive.