Does My Electric Car Need an Oil Change?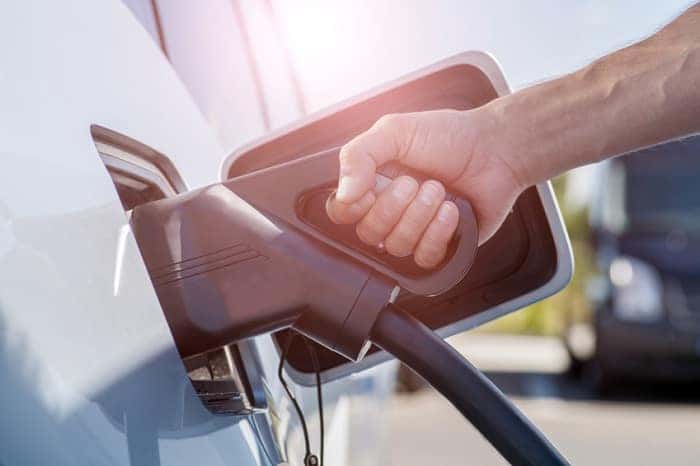 Ask any EV owner what they love about
electric cars
, and they will probably tell you that they love how low-maintenance they are. All-electric vehicles need to be serviced less often, saving you money down the road. Let's explore what services your EV
does
need, and when. 
Do Electric Cars Need Oil Changes?
The short answer is
"no."
All-electric cars have powertrains that run exclusively on electric energy, and their engines aren't comprised of the small, complex parts that make up traditional engines. Because of this, they don't need engine oil to provide a lubricating barrier between engine components. 
Fun fact: the design of an all-electric engine eliminates over two dozen of the mechanical components you'd find in a gas-powered car. This means that, in addition to oil changes, you won't have to worry about service tasks like: 
Engine tune-ups

Transmission services

Cooling system flushes

Replacing the air filter, spark plugs, drive belts, and other parts 
What Kinds of Maintenance Do Electric Vehicles Need? 
While EVs are low-maintenance, they're not no-maintenance — your electric car still needs regular service to run smoothly. You can ensure that your EV is healthy by performing monthly visual inspections, checking that your tires are inflated, and keeping an eye on your windshield wiper fluid levels. 
But some service tasks require the skills of a professional. Here's when you should bring your EV into the service center:
Every 7,500 miles:

have the tires rotated and inspect the brakes, accelerator, and steering.

Every 15,000 miles:

replace the windshield wiper blades.

Every 36,000 miles:

replace the cabin air filter

Every 75,000 miles:

inspect the hood gas struts and the body lifts support gas struts and replace them if needed. 

Every five years:

have the vehicle coolant circuits drained and filled, and replace the brake fluid.