Drive Electric With The Porsche Taycan
The 2022 Porsche Taycan brings all new enhancements for this newer model! One of the key elements added to the 2022 Taycan is the Porsche Active Suspension Management (PASM). This feature makes driving and handling a lot smoother due to the sensors in the shocks that will adjust depending on the road conditions you're driving on! Other technology that is feature in the Taycan are recessed electric door handles, auto-dimming side mirrors, rain-sensing wipers and much more! With these technology enhancements, your driving experience extraordinary and effortless! 
The all electric 2022 Porche Taycan starts at $82,700. It offers two battery packs one that allows 225-mile range and the other 282-mile range. With either choice, your Taycan will perform exceptionally with an acceleration of 0-to-60mph in 5 seconds and speeds reaching up to 143 mph! There are four driving modes in the Taycan: Range, Normal, Sport, & Individual that will impact driving and assist better on the road!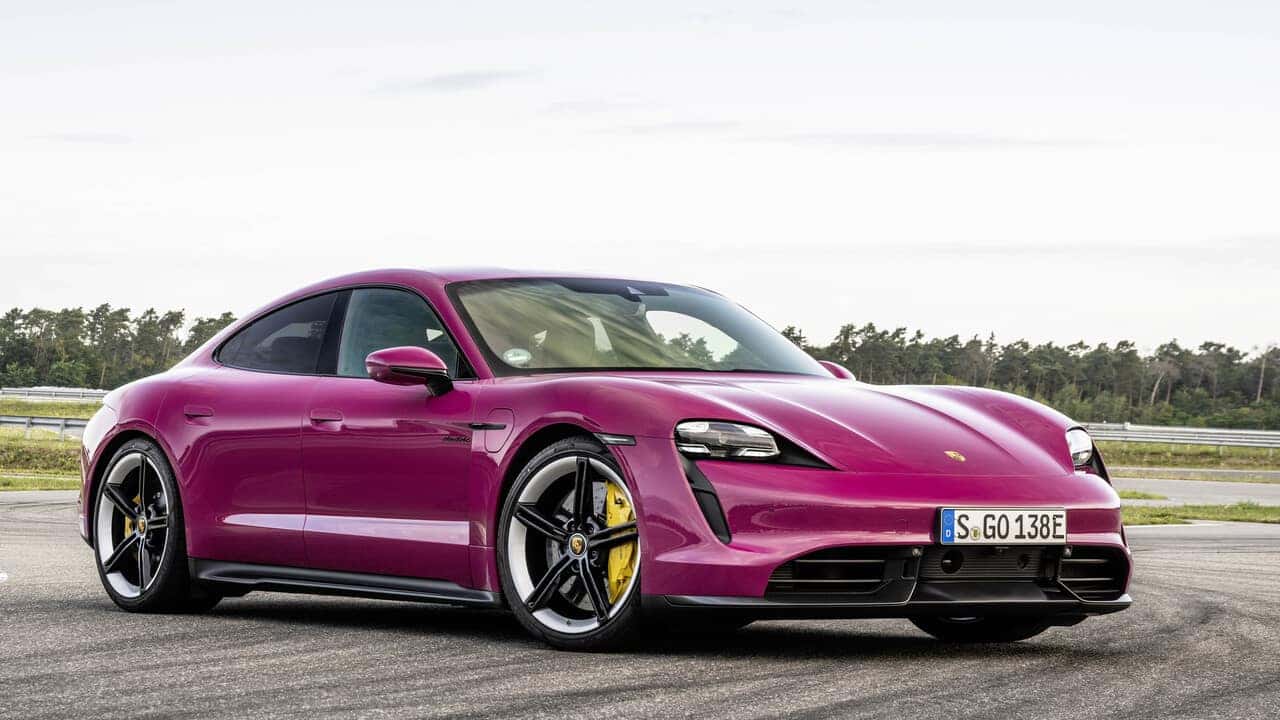 With the 2022 Porsche Taycan, you can customize it to fit your style! This electric vehicle is offering 17 new spunky colors to customize your car! You can also add The Premium Package that gives your car a fixed glass panoramic roof, speaker upgrades, and more driving assist technology! With all these new additions to the 2022 Taycan, this electric vehicle will exceed your expectations! For more information on how to get yours, visit our Woodhouse Porsche dealership in Omaha!