Drive Electric With The 2022 Nissan LEAF
Driving electric can be affordable for anyone wanting to switch to electric with the 2022 Nissan LEAF! This electric vehicle starts at $27,400 and gives you all the luxury and benefits that you will ever need in an electric vehicle! The Nissan LEAF's fuel economy gives up to 114 city MPGe and has available battery size of 40 kWh or 62 kWh! The Nissan LEAF will give you more miles for your battery life which will make driving electric more convenient! 
The Nissan LEAF brings you technology that will make controlling your car more convenient from the inside of your car and on the outside! With the NissanConnect users are able to control the temperature of their LEAF through the touch of their phone! The app also allows you to look at your battery life, how far you can drive, and will also notify you once your Nissan LEAF is fully charged! You can also get access to some of these tools and features through your smartwatch!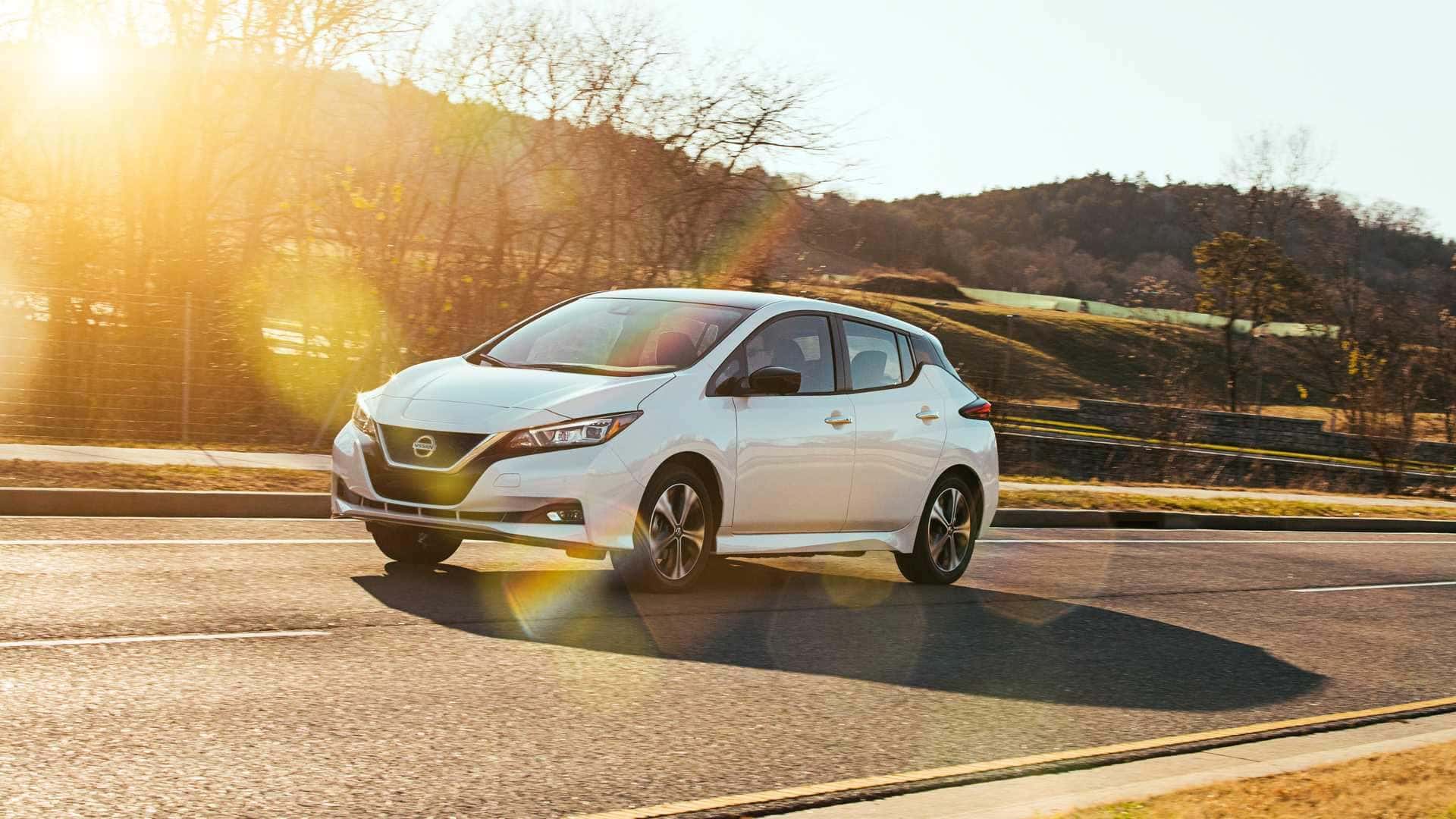 The Nissan LEAF gives you the ultimate interior and cargo space for your own luxury! With heated seats and a heated steering wheel, there is no need to be freezing when you're driving during winter! The Nissan LEAF also allows you to turn on Rear Door Alert which will give you an audible alert that reminds you to check your backseat for things you might accidentally leave in your car! The cargo space gives you the room to store anything you desire! With 23.6 cubic feet of space, you will have plenty of room to haul groceries or luggage without having to put your rear seats down! For more information on the 2022 Nissan LEAF, visit one of our Nissan Woodhouse dealerships in Omaha or Bellevue!