Does a Ford Bronco Convertible Exist?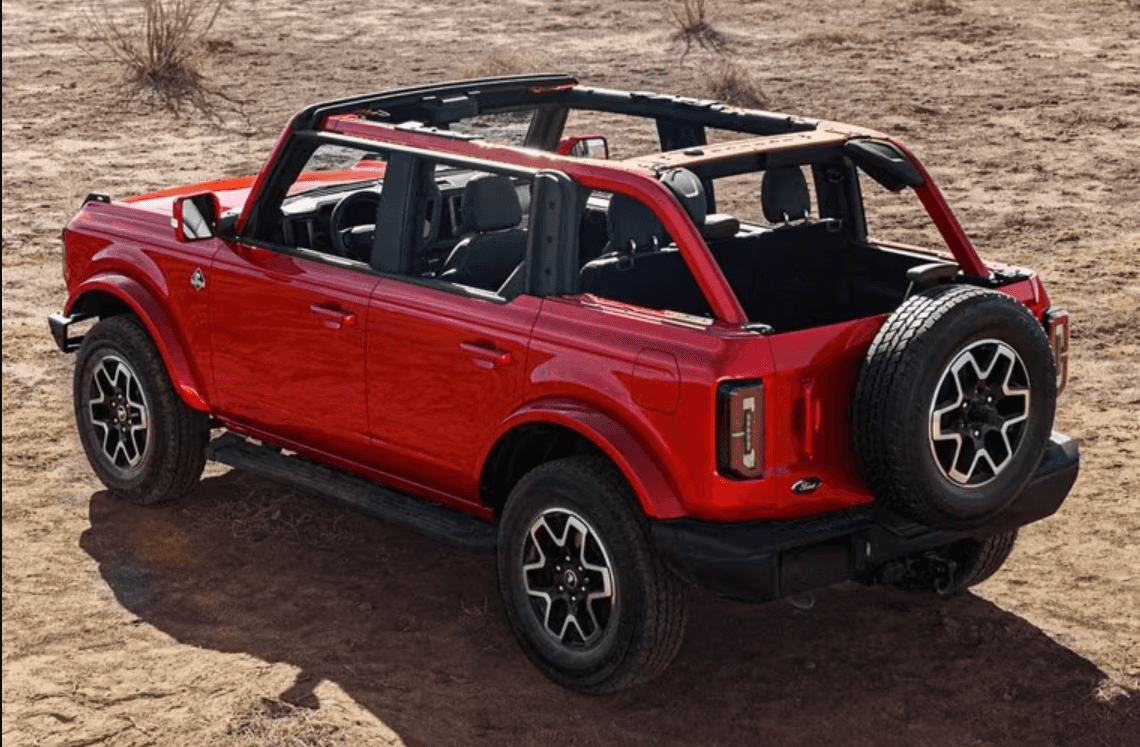 If you're searching for a very rugged vehicle you can take pretty much anywhere, the Ford Bronco could be perfect. But, what if you also want to be able to feel the wind through your hair? Does it let you take the top down? While technically there's no such thing as a Ford Bronco Convertible, it will still allow you to feel that aforementioned wind.
Take the Roof — and Doors — Off
Like a true off-roader, the Ford Bronco lets you really experience the sights, sounds, and perhaps even smells of nature, as it gives you the option of removing both the roof and doors. This will let you cruise around without those pesky encumbrances.
Where the Road Ends
To get the full Ford Bronco experience, you'll want to take it where the road ends — and then keep going. Every model is equipped with four-wheel drive, so you know it will be able to tackle difficult terrain.
You can also get quite a few other goodies to make every outdoor adventure even better. These include low-range gearing, skid plates, and all-terrain tires.
The Raptor trim is the premier off-roader of the bunch, as also adds an adaptive suspension and 37-inch tires, and it offers 13.1 inches of ground clearance. You can also add the Sasquatch package to any Ford Bronco, and this will give you:
Heavy-duty springs and shocks
Locking front and rear differentials
35-inch mud terrain tires
Slip-resistant beadlock wheels
Take the Ford Bronco Out for a Spin Around Omaha
To get the full Ford Bronco experience, you need to take it out for a test drive. Get in touch with Woodhouse to find out where you can find this fantastic new SUV.