Can You Lease a Woodhouse Used Car?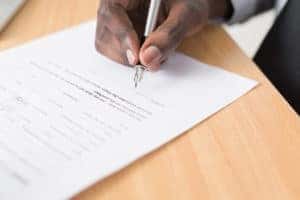 Believe it or not, new cars aren't the only ones that you can lease when you shop with the Woodhouse Auto Family. If you are hoping to put a premiere pre-owned vehicle into your garage, make sure you take advantage of our Woodhouse lease deals!
Woodhouse Lease Deals for Pre-Owned Cars
When you lease a pre-owned vehicle with the Woodhouse Auto Family, our team of financial experts will educate you on all of the perks you can reap. For example, your pre-owned vehicle may still fall under multiple vehicle warranties. That means that you potentially won't be responsible for faulty parts or some repair costs.
Along with your monthly payments being less than if you chose a new vehicle, your vehicle still may have some of the awesome features you would expect in a newer vehicle.
The Woodhouse Auto Family is constantly offering new lease deals to our customers, so make sure that you stop by our dealership to learn how you can save when you choose to lease a used vehicle with us.
Pre-Owned Vehicles Available Through the Woodhouse Auto Family
One of the top reasons why you should always choose the Woodhouse Auto Family for a pre-owned vehicle is that we have premiere pre-owned vehicles for under $10,000.
When you think about cheaper pre-owned vehicles, there is an unfair assumption that you are going to end up with a poorly maintained vehicle. However, the Woodhouse Auto Family always performs a thorough inspection to ensure that all our pre-owned vehicles meet our high performance and cosmetic standards.
Also, you can even find vehicles less than 10 years old in our inventory of pre-owned vehicles under $10,000.
The Woodhouse Auto Family is here to answer your questions about leasing specials and pre-owned vehicles, so stop by to learn how to get in the driver's seat of one of our premier models.