Can I Find Good Cars for Under $10k?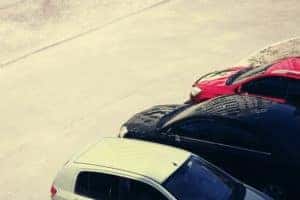 In this day and age, it's difficult to find good cars for under $10k when you start car shopping. However, when you check out the inventory here at the Woodhouse Auto Family, you will see that not only are there cars under $10k, but that you have a ton of options.
Cars for Under $10k and Less Than 10 Years Old
Something you might be worried about when looking for a car while on a budget is that you are going to have to settle for something super old because you aren't spending more than $10k. However, you have more options than your grandmother's old 1994 Ford Taurus.
When you check out our online inventory, you will be able to see the modern vehicles that also come with the modern bells and whistles you've come to expect.
Tailor Your Experience to Get Cars for Under $10K
One of the cool things about shopping with us is that you can use our online tools to help get a nicer car for less than $10k. For example, you can learn the trade-in value of your vehicle online before you ever even step into our dealership.
If you are trading-in something that is valued at $6,000, all of a sudden your budget jumps from $10,000 to $16,000. When you value using our tool, we will show you the same numbers that we see so that we can have as transparent of a negotiation as possible.
Plus, now you don't need to worry about selling your car yourself.
The Woodhouse Auto Family is here to help you find the vehicle of your dreams, not an expensive behemoth that will give you nightmares. Learn how the Woodhouse Auto Family will take the headache out of your car financing experience.