Are Low-Mileage Used Cars Better?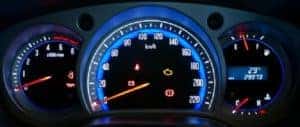 When you're looking for a used car, you typically think that if a car has low miles, then it is automatically better. Although low mileage is typically a good thing, there are still other qualities you should look for in a used car. If you are currently starting your car-buying journey, keep the following elements in mind when looking at a new or used car.
Check the History of the Used Car
A used car may seem great, but then you may find out that it was in an accident, and most of the parts used to replace it are used and low quality. That's why checking a vehicle history report is so important.
If you're curious about how a vehicle has been driven, maintained, and repaired, just ask your dealer for the details.
Always Take a Used Car for a Test Drive
Even if a used car has low milage, there are several things you can miss out on if you do not take it for a test drive. Looks can be deceiving; you won't know how much pep it has on the highway or how it handles sharp turns until you get behind the wheel and check for yourself!
Once you take your vehicle home, you can continue to benefit from Woodhouse vehicle service in the years to come, because we'll be sure to get any repairs finished quickly and correctly.
When you buy or lease a used vehicle through the Woodhouse Auto Family, you can rest assured that every vehicle has gone through a thorough inspection to make sure that it meets our standards as well as yours. Contact our team today to get started.