5 Questions to Ask Car Dealers in Omaha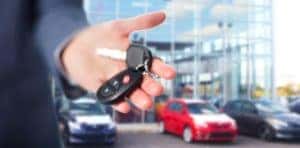 Not all car dealers in Omaha are as spectacular as Woodhouse. Sometimes they will sell you an overpriced vehicle and then forget about you entirely. The Woodhouse Auto Family is more than just a car dealership; we're a network of car care that works with you in all stages of your vehicle ownership.
Do You Help with Financing?
Decent car dealers in Omaha will have online tools similar to the ones here at the Woodhouse Auto Family. These include a link to apply for financing, a way to value your trade-in vehicle and a payment calculator.
Do You Have Good Pre-Owned Vehicles?
A good car dealership has more than just pre-owned vehicles, they also have Certified Pre-Owned vehicles for sale. Certified Pre-Owned vehicles typically have lower mileage, warranty coverage and have met high standards both mechanically and cosmetically.
Do You Have a Service Center?
If your vehicle needs any service, your car dealership should have service options for your vehicle. That way you can come back to get things like oil changes and tire rotations when the time comes.
How Do You Help Me Even After I Leave?
In the event that your vehicle is in an accident, a decent car dealership has your back with a phenomenal collision center to help get it back on the road. When you are looking to move onto your next vehicle, you can even sell your vehicle back to us.
Can I Get a Car Even With Bad Credit?
The Woodhouse Auto Family will help you finance a vehicle no matter what your credit looks like. We will guide you through the down payment process and explain the benefits of a co-signer. Stop by to learn all your vehicle financing options with the Woodhouse Auto Family.